Are Shed Kits Worth It? Comparing DIY vs Project-Managed Shed Builds
DIY sheds and project-managed shed builds are two different approaches to constructing a shed, each with its own advantages and considerations.
DIY sheds, as the name suggests, involve the owner taking on the construction process themselves. This involves getting a building permit, laying the foundations, sourcing the right tools, and assembling the shed kit. In some cases, it may also require hiring and supervising contractors to complete the more complex parts of the project, like laying the concrete slab. 
On the other hand, a project-managed shed build involves hiring a professional shed builder to oversee the construction of the shed kit. This is ideal for larger projects and involves the builder taking care of everything – from building permits to laying the concrete foundations and assembling the shed.
Today we will explore the pros and cons of each method to help you decide between a DIY shed and a project-managed shed build.
Pros and cons of the DIY approach
DIY shed kits offer several benefits but also come with a few potential drawbacks, so it's important to weigh both when deciding if they're the right choice for your project.

Pros of DIY
Convenience: You don't have to wait for a shed builder to become available. As soon as your shed kit arrives, you can begin construction. 
Cost-Effective: Compared to custom builds, DIY shed kits can be more economical because you don't have to pay for a builder to assemble the shed. 
Cons of DIY
Skill Requirement: Even though these kits simplify the construction process, some level of skill is still required. If you're not comfortable with basic construction tasks, assembling a shed kit could prove challenging.
Lack of Services: When you opt for a DIY kit, you won't have access to professional services that a contractor might offer, such as obtaining necessary permits or dealing with unexpected issues during construction.
Liability Issues: If you hire contractors to complete certain parts of the projects, it's very hard to get them to rectify any mistakes they make. Most of the time they will blame you or other contractors you hired for any problems with the build.  
Time-Consuming: Building your own shed can be time-consuming and may require you to take time off work (lost income). In addition, finding contractors to help you out with build can be very difficult and result in your build taking longer than planned. 
Pros and cons of project-managed shed builds
Project-managed shed builds, where a professional shed builder oversees the construction process, come with their own set of advantages and potential drawbacks. It's essential to understand these to make an informed decision about your new shed.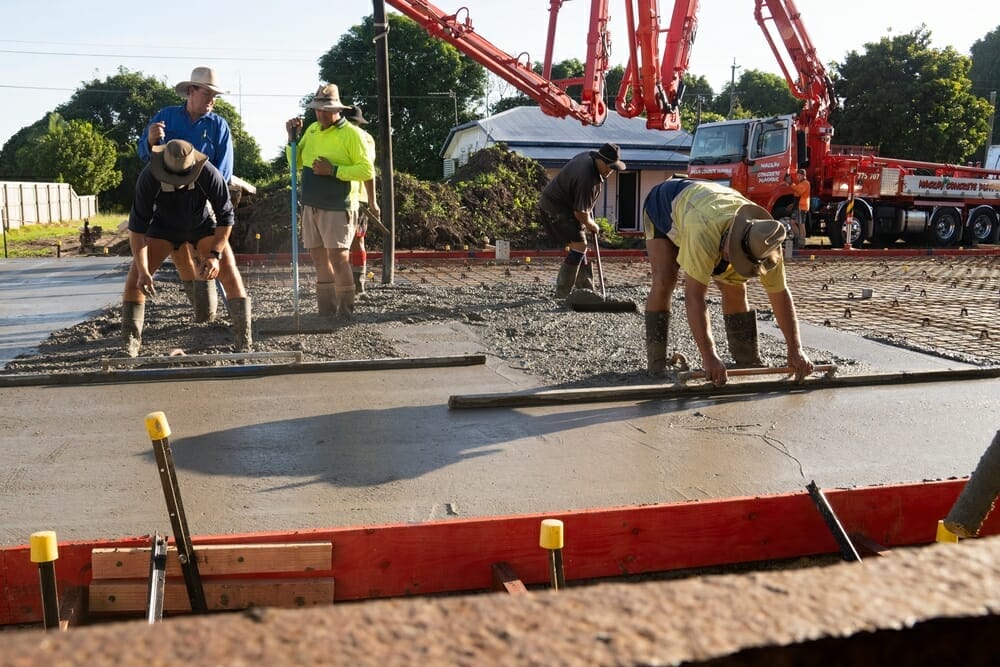 Pros of project-managed
Professional Expertise: With a project-managed build, you benefit from the experience and skills of professionals. They can handle complex aspects of the build, ensuring the final product is of high quality and structurally sound.
Time-Saving: A contractor can manage the entire process, from obtaining necessary permits to sourcing materials and construction, saving you a significant amount of time and effort. In addition, you don't have to take time off work and lose income to complete your shed build.
Problem-Solving: If unexpected issues arise during the construction process, a professional contractor has the knowledge and experience to effectively address and resolve them.
Customization: Project-managed builds typically offer a higher degree of customization than DIY kits, allowing you to create a shed that perfectly suits your needs and aesthetic preferences.
Cons of project-managed
Higher Cost: Hiring a professional contractor is usually more expensive than a DIY approach due to builder fees, project insurance, and supervision. However, it does help protect the client from liability. 
Dependence on Builder: The success of the project largely depends on the reliability and skill level of the contractor. It's crucial to choose a reputable shed builder to ensure a smooth process and quality build.
Deciding between DIY and project-managed
Choosing between a DIY and a project-managed shed build depends on several key factors. Considering these carefully will help you make the right decision for your circumstances and needs.
Budget: One of the most significant factors is your budget. DIY shed builds, especially those using shed kits, can often be more cost-effective since you are saving on labour costs. However, if your budget is more flexible, a project-managed build could offer a higher degree of customization and professional finish.
Skills and Experience: Consider your comfort level with construction tasks. If you have some experience or are willing to learn, a DIY build could be a rewarding project. However, if you lack the necessary skills or time, a project-managed build would be more suitable.
Quality Assurance: With a DIY build you must be 100% sure that your shed respects the local building codes or you might have to rebuild it. Hiring a professional shed builder guarantees that your project is compliant with all building codes and they are liable for any infringements. 
Time Availability: A DIY project can be time-consuming, particularly if you are learning as you go. If you have the time to commit to the project, it could work well. However, if you're short on time, hiring a professional who can manage the project efficiently would be a better option.
Liability Risk: If you are hiring contractors to help you out, it can be hard to get them to rectify any errors. They will most likely blame you or other contractors you hired for problems that arise with your shed. This is not an issue if you opt for a project-managed build, as the shed builder oversees the entire project and takes care of any liability issues. 
Desired Level of Customization: If you want a shed that is highly customised to your specific needs and preferences, a project-managed build may be the better choice. While DIY shed kits do offer some level of customization, they can't match the flexibility of a from-scratch design.
Complexity of the Project: The complexity of your shed project is another important factor. If your shed requires advanced features, specific materials, or must adhere to strict building codes, it may be best to hire a professional to handle these complexities.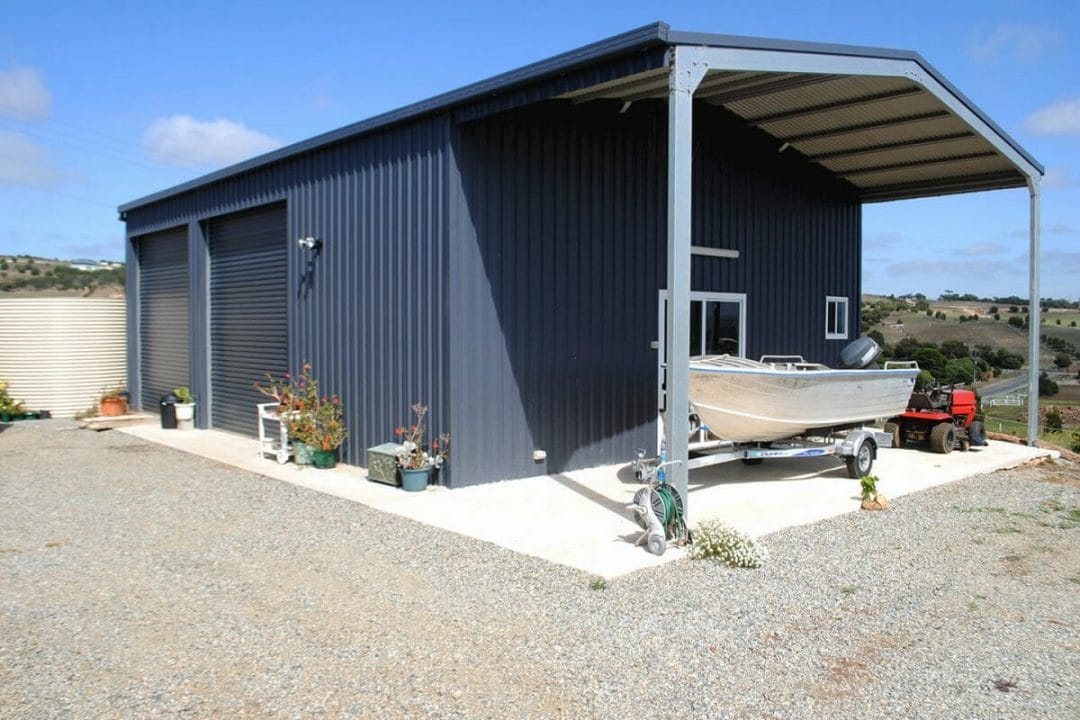 Build your shed with experts
Planning a new shed build? Whether it is a garden shed, a storage shed, or something more complex, the experts at Spinifex Sheds can help you. We have over 10 years of experience building custom sheds and only use the best materials like COLORBOND® and ZINCALUME® steel.
Seat back and relax as we take care of building permits, foundations, assembly, and the clean-up. These are all things you don't get with your average pre-built shed. Browse our shed designs and discover all the services we provide, such as our concrete slab foundations.
Contact us today for more information on our custom sheds or for questions regarding installation costs or the building materials used in our projects.
Today, we explore eight innovative and practical shed lighting ideas, plus tips on how to choose the best lighting option and running power to your shed.
Today, we will explore the 6 questions you have to answer when deciding what size shed to build. These will ensure you make the most out of your space & money.
Getting a new shed? Today, we'll break down the various steps involved in building a shed and provide you with an idea of the time frames for each.