Residential Sheds
Building residential sheds across Perth & WA regions
At Spinifex Sheds, we can design & build a diverse range of residential sheds to suit your needs. Whether you're looking for a small garden shed, vehicle storage, lockable workshops or your dream man-cave, we've got you covered.
HIGH QUALITY AUSSIE SHEDS
We pride ourselves on offering the most durable, high quality steel sheds building at the best possible value. Our residential sheds are 100% Australian made and built. We use COLORBOND® and ZINCALUME® steel to give you a sturdy, reliable structure that will keep your assets safe for many years to come.
We know it's also important to have a shed that looks good! You can choose from the extensive range of COLORBOND® colours to match the aesthetics of your home.
We understand that when you're building a shed on a domestic property, it needs to fit in and complement the existing structures. That's why we offer custom residential sheds, giving you the flexibility to build the shed that suits you and your property best.
If you need a tailor-made shed for your individual needs, please visit our custom sheds page for more info.
Read moreRead less
Fully Customizable
Extensive Accessories Range
Single & Double Skillion Roofing
Colorbond® Steel Cladding
Double Story, Mezzanine Floors, High Roofs
Australian Made & Built
Fully Customizable
Extensive Accesories Range
Double & Triple Skillion Roofing
Colorbond Steel Cladding
Double Story, Mezzanine Floors, High Roofs
Australian Made & Built




SHIRE APPLICATION

CONCRETE

BUILD

CLEAN UP

20 Years Warranty*
At Spinifex Sheds, we will look after the process of building from beginning to end so you don't have to stress. If you're just in the planning stages, we will come out to you and give you a free on-site quote with the best possible price.
If you need help deciding which shed is right for you and your property, our experienced staff can answer your questions and show you through the range of options available. With nearly a decade of experience building premier residential sheds, we are able to offer you sound advice.
Our friendly staff will help you with shire applications before the building process begins. Then we will handle the foundational concrete and building process. Unlike a lot of other companies, we will also clean up the site so you don't have to worry.
Our residential sheds are backed by upto 20 years of warranty* for your peace of mind. We're committed to building high-quality sheds that are a valuable addition to residential properties and stand the test of time.
Read moreRead less
YOUR LOCAL RANBUILD DEALER, HIGH QUALITY GUARANTEED
Partnering with Ranbuild and backed by Bluescope steel warranty your sheds will be of the highest quality. Manufactured from the finest grade Australian steel products for added strength and durability. Framing and cladding are guaranteed by BlueScope Steel for up to 20 years. All designs are fully engineered, every job, every time.










SHED ACCESSORIES
In addition, you can choose from an extensive range of accessories, including roller doors, internal walls, awnings, windows, ventilation and so much more. Whatever function your residential shed needs to be used for, we can help you create the perfect structure.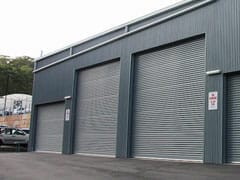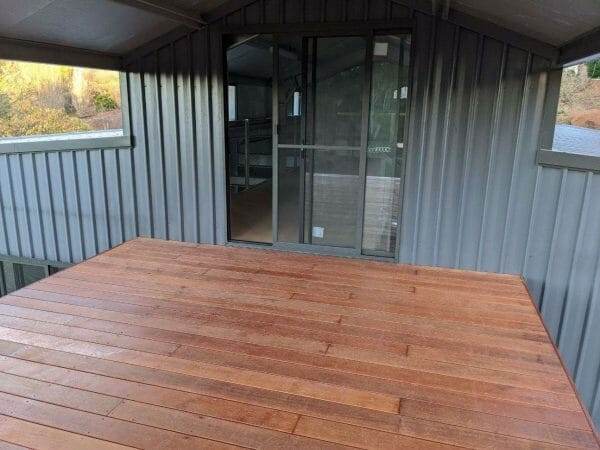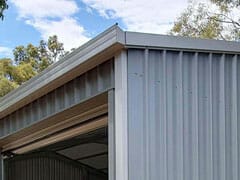 Featured Articles

Bradley DeBoer
Simon from Spinifex sheds was great to deal with he organised and dealt with everything from design and council approval to installation and site clean up.Would highly recommend Spinifex sheds to anyone.Bradley DeBoer

Sebastian Locke
Spinifex have just completed our shed a few weeks ago. It is a well built, good structure and a good looking shed. I would like to say that Simon was very easy to deal with, schedule was as good as it got based on weather and the whole process was smooth. His team was friendly, professional and competent. I would recommend Spinifex Sheds if you need a shed like mine.

Sebastian Locke

Steve Morley
Very impressed with Spinifex Sheds. From the first site visit and quote to the final site clean. Simon, Brian and Alan kept me informed through the whole process, exhibited excellent trade skills and always conducted themselves professionally.Thank you Simon and Spinifex Sheds

Steve Morley

Richard Teasdale
Simon and the team at Spinifex Sheds delivered exceptionally - from initial design, council approvals, slab installation, construction and removing leftover materials - everything ran to schedule, customer service was very attentive and the build quality is solid. The shed looks great, thanks very much Spinifex, you provided a terrific product and service.

Richard Teasdale

Kim Rutland
Excellent workmanship, professional and the shed went up very quickly once council approved. We are very happy with our quality shed.

Kim Rutland

Simon built my shed earlier in the year, from start to finish the whole process was easy.Simon took care of everything from planning, concrete to construction.The end result is pefect i couldn't be happier.I have no hesitation in recommending simon and wouldn't go anywhere else if i needed another shed or concrete work.Cheers for the great job Simon

Glen Alderton

Mike Sheppard
I used Simon from Spinifex shed / Ranbuild and can recommend them. I needed a good mans shed for my backyard and Simon assisted me with the whole project from shire approval, concreting and erection. I was very impressed with the finished product and the quality of workmanship from the installers was second to none. They went out of their way on the fiddly cutouts around columns and trusses, something that I have not seen in a long time.

Mike Sheppard

S Carrick
Simon was very patient and helpful from first contact through the design and approval stages. sub-contractors used and other trades recommended were all really good - very happy with the service provided and the final product.S Carrick