What Size Shed Do I Need? | 6 Key Factors to Consider
When it comes to sheds, the possibilities are endless. It's an incredibly versatile structure that can be adapted to suit a wide range of purposes, depending on the required needs. However, deciding on a shed size can be a daunting task. A small shed can run out of space quickly, while an overly large shed can end up being a waste of space and money.
Choosing the right size for your shed is an important decision that takes into account several factors. Today, we will explore the six key questions you have to answer when deciding what size shed to build. These will help you pick the right size for your new shed and ensure you make the most out of your space and money.
1. Assessing your needs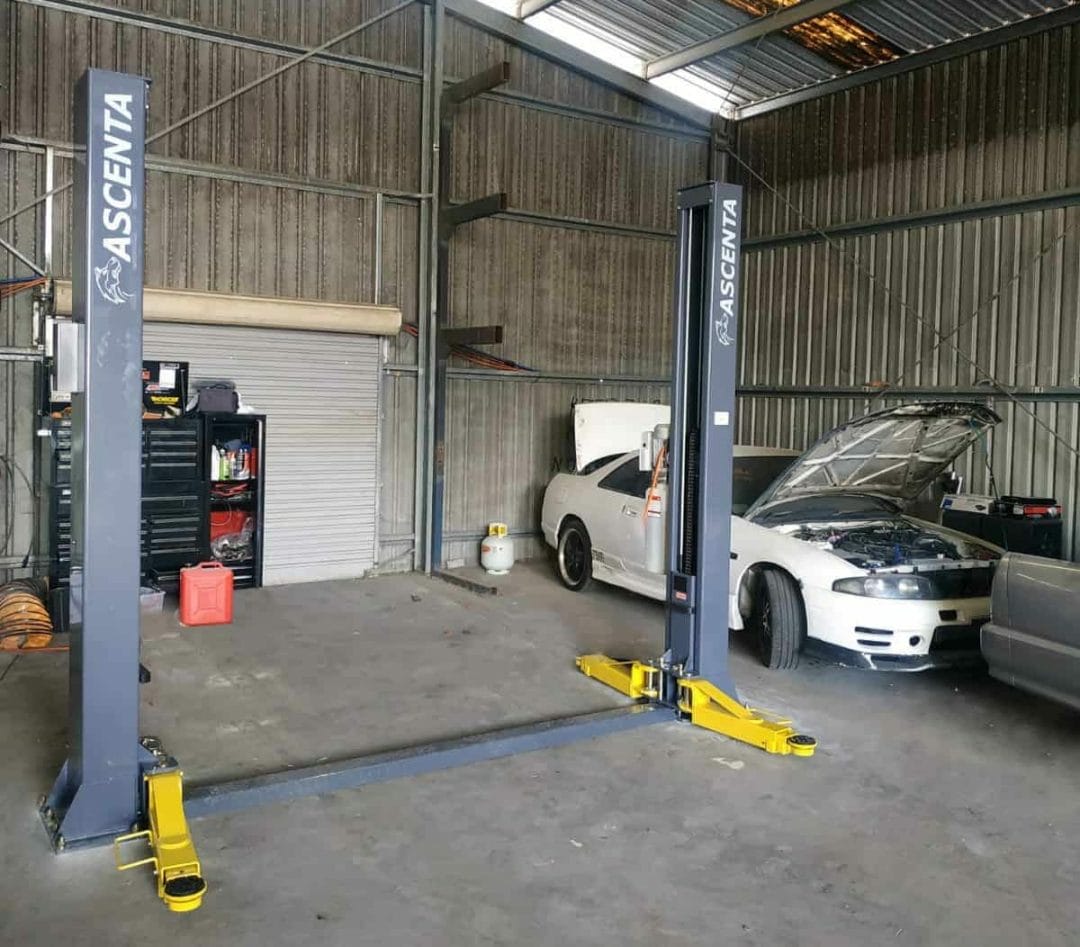 What will the shed be used for? Is it meant for storage or as a workspace? For storage sheds think about what items you'll need to fit inside including shelving, benches, vehicles, or other equipment. Additionally, it's important to ensure you have enough room to move around inside.
For workshop sheds, think about the specific equipment you'll need. This can include machinery, work benches, exfiltration, exhausts, internal coverings, insulation, and even car hoists. We use software to 3D design our sheds and account for all your requirements. Our experienced team can use it to help you decide on the best size for your shed.
Finally, think about what kind of access is required to get into your shed. This can determine where the entrance needs to be located and what type of shed door you need. Additionally, think about future-proofing your shed in case you end up needing more space in the future. It's important to build for growth, so you won't have to build an additional shed later on.
2. Availability of space
The first thing to consider is how much space is available on your property and whether the area is appropriate to install a shed. Ideally, the shed should be placed on a large, flat area of land that is clear of trees and vegetation. If no such space is available, the land around your property will need to be levelled and cleared of any obstacles. This can result in additional costs, but it's something your shed manufacturer can help with. For more details, read our blog on preparing your site for a shed.
Moreover, sufficient space around the perimeter is required for ease of access and maintenance. If you are unsure whether your property has suitable space, we offer a free onsite consultation to accurately assess and estimate the work involved for your location.
3. Budget considerations
Budget is a defining factor when it comes to choosing the right size and type of structure you intend to build. Costs will differ depending on the roof spans, the ability to stand up to cyclones, and many other factors. It's best to consult a shed builder like ourselves to get the best advice and value for your budget.
At Spinifex Sheds, we also offer concrete services for your shed's foundations, so you can save time and money on your project. In addition, we have access to quality materials at wholesale prices, meaning you'll be getting a better bargain on your steel frames and sheets. 
4. Future expansion
It is a good idea to consider options for any future expansion that might occur. For example, you might need to add extra machinery to your workshop shed if business is going well, or you might simply need an extra car slot in your garage shed.
Even your shed's purpose may evolve over time. For example, you might initially need it to store garden tools and then realise it has to accommodate larger items, like lawnmowers or woodwork machines. These factors are essential for choosing the right shed size and can help you avoid spending more money in the future.
5. Building regulations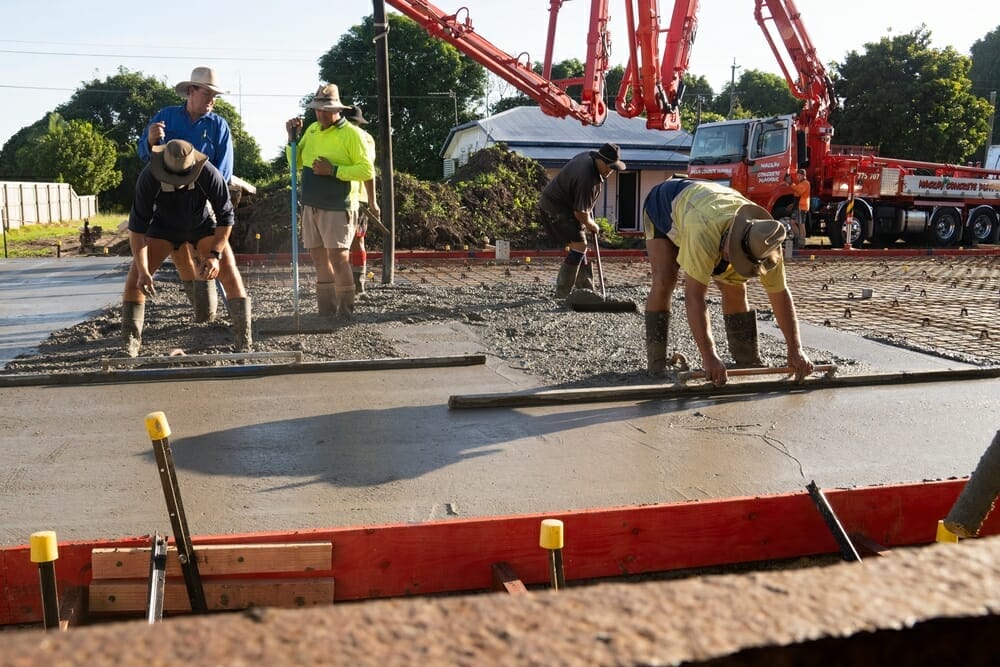 Finally, be aware of any building regulations regarding the placement and size of the shed. Every city has different rules about what sizes are permitted and it may be necessary to apply for planning permission or a building permit. Our team can provide guidance on any local regulations and even handle all of the paperwork for you.
Not respecting the local building codes can lead to hefty penalties and even your shed being demolished. Make sure you have all your permits and approvals in order if you are planning on a DIY job.
6. DIY vs professionally built
When considering the addition of a shed to your property, the choice between a DIY approach and hiring professionals is crucial. The desire to build your own shed might be strong, however, the advantages of a professionally built shed cannot be overstated. Here are some of the key benefits:
Expertise and experience: Professional shed builders bring years of experience to the table. They are familiar with the intricacies of construction, ensuring that your shed is not only aesthetically pleasing but also structurally sound.
Time-efficiency:

A professional team can construct your shed in a fraction of the time it might take you to build it yourself. Their streamlined processes, coupled with specialised tools, can expedite the construction timeline.

Customization:

While DIY kits offer some level of customization, professional builders can tailor every aspect of your shed to your exact specifications, from its size and shape to its features and finishes.

Building codes and regulations:

Professionals are well-versed in local building codes and regulations. They can navigate the often complex process of obtaining necessary permits, ensuring your shed is built to code and avoids any legal complications down the road.

Quality materials:

Professional builders often have access to higher-quality materials at wholesale prices. This means your shed can be constructed with top-notch materials – like

Colorbond and Zincalume steel

– without breaking the bank.

Warranty and after-sales service:

Most professional shed builders offer warranties on their constructions. This provides peace of mind, knowing that if issues arise in the future, they'll be addressed without additional costs.

Foundation and durability:

Professionals understand the importance of a solid foundation and will ensure your shed stands firm against various weather conditions. This includes laying the

concrete slab

for your shed's foundations.
Build with Spinifex Sheds
Looking to build a shed but not sure where to start? At Spinifex Sheds, we can help you choose the best shed size to fit your needs. Our range includes sheds of different sizes, from small projects such as residential workshops and garages, to large industrial and commercial sheds.
Our sheds are made from 100% Australian-made Bluescope Steel complete with Colorbond or Zincalume cladding that is designed to withstand the harsh Australian conditions. Contact us today and speak with our team about your shed project!
Today, we explore eight innovative and practical shed lighting ideas, plus tips on how to choose the best lighting option and running power to your shed.
Getting a new shed? Today, we'll break down the various steps involved in building a shed and provide you with an idea of the time frames for each.
Today we will compare two popular types of shed doors, sliding doors and roller doors. Discover their advantages and which type best suits your needs.